Have you experienced a relationship that has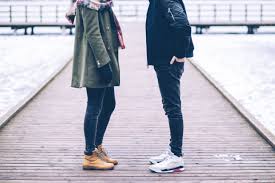 beat you down?

depleted you?

filled you with negative thoughts about yourself?

caused you to lose your confidence?

affected your self-esteem?
It is time to Take Back YOUR Power!
It is time to be the kick-ass woman you want to be, you know you are!
It is my job to get you there!
Course Curriculum:
Week 1: Introduction to Self-Esteem, Confidence and Your Strengths

Video - Welcome to Take Back YOUR Power!
Course Introduction
Lesson - Self-Esteem, Confidence & Past Relationships
Take Back YOUR Power! Workbook Exercises
Week 2: Embrace Life & The Positive You
Video Introduction - Focus on the Positive You
Lesson - Embracing Life, Balance and Positive Qualities
Take Back YOUR Power! Workbook Exercises

Week 3: Influences & Role Models (This is Starting to get into the Nitty Gritty Relationship Stuff)
Lesson - Influences and Role Models
Take Back YOUR Power! Workbook Exercises

Week 4: R.E.A.L. Relationships
Lesson - What are R.E.A.L. Relationships?
Take Back YOUR Power! Workbook Exercises

BONUS - When to Leave an Unhealthy Relationship
Week 5: The Power of "No" & Setting Healthy Boundaries for Emotional Wellness
Video Introduction - Setting Boundaries and the Power of "No"
Lesson - Setting Boundaries and the Power of "No"
Take Back YOUR Power! Workbook Exercises

Week 6: Choose You! It's All About Self-Care, Sister!
Lesson - Your Self-Care Prescription!
Take Back YOUR Power! Workbook Exercises

Week 7: BE"YOU"TIFUL - Embrace Your Uniqueness
Lesson - BE"YOU"TIFUL, Be Unique
Take Back YOUR Power! Workbook Exercises

Week 8: Take Back YOUR Power & Kick Ass
Lesson - Take Back YOUR Power!
Take Back YOUR Power! Workbook Exercises

Recommended Resources and Supoort Services
Video Closing - You are a Kick-Ass Woman!
My goals for you by the end of this 8 week course are:
Increased Self-Esteem and Confidence!

To prevail over your past relationship

To reclaim YOUR power and shape your own life... define your own path... take charge of your own journey!

To elevate yourself!

To love yourself!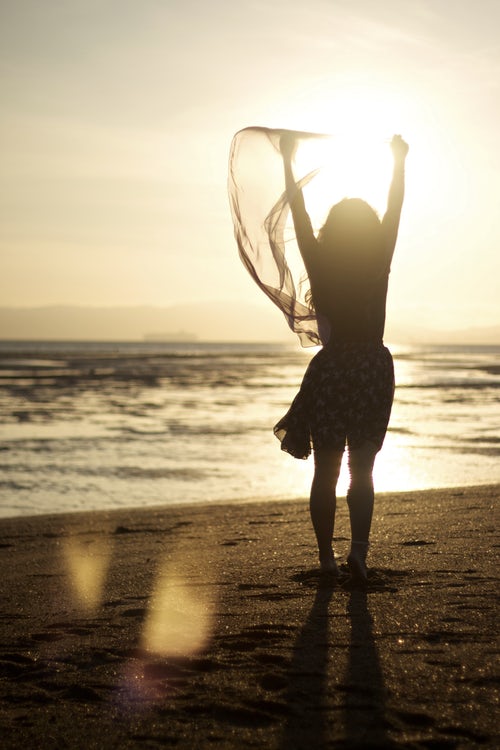 You will:
Have the confidence to take on new challenges AND set goals and achieve them!

Have gained the self-esteem to set personal boundaries and say NO.

Focus on self-care, and set aside "me" time without guilt.

Discredit the negative words and judgments of others. (You are NOT going to carry that shit around with you!)

No longer fear rejection because you know you are a kick-ass woman!

Embrace your uniqueness AND be more accepting of your body.

Be more authentic and show the world what you truly have to offer.

Be well on your way to living a happy, fulfilled life you love, and you know you deserve!
The GROWTH PACKAGE includes:
8 weeks worth of an abundance of downloadable:
resources
videos
in-depth lessons
workbook exercises
BONUS:
access to a private Facebook Group
$180
*You can work at your own pace, this is completely online! If it takes you more than 8 weeks to complete, no worries.

*You can still feel connected to your coach, and other women with similar stories, struggles and journeys, on the private Facebook Group.
*You can add a one-on-one coaching session at a 30% reduced rate, at anytime, as many times as you want.
ADD-ON: 1 Hour of One-on-One Coaching with Krista
We will schedule a day and time to meet for a 1 hour video conference coaching session to remind you that you are NOT alone.
We all have a story, a journey. I will guide you through the adversity, through the tough stuff - your struggles, your fears. I will help you to find YOUR power, your strengths, and to rise up and love yourself!
$105
(30% off my regular hourly rate for one-on-one coaching ($150))
Your Instructor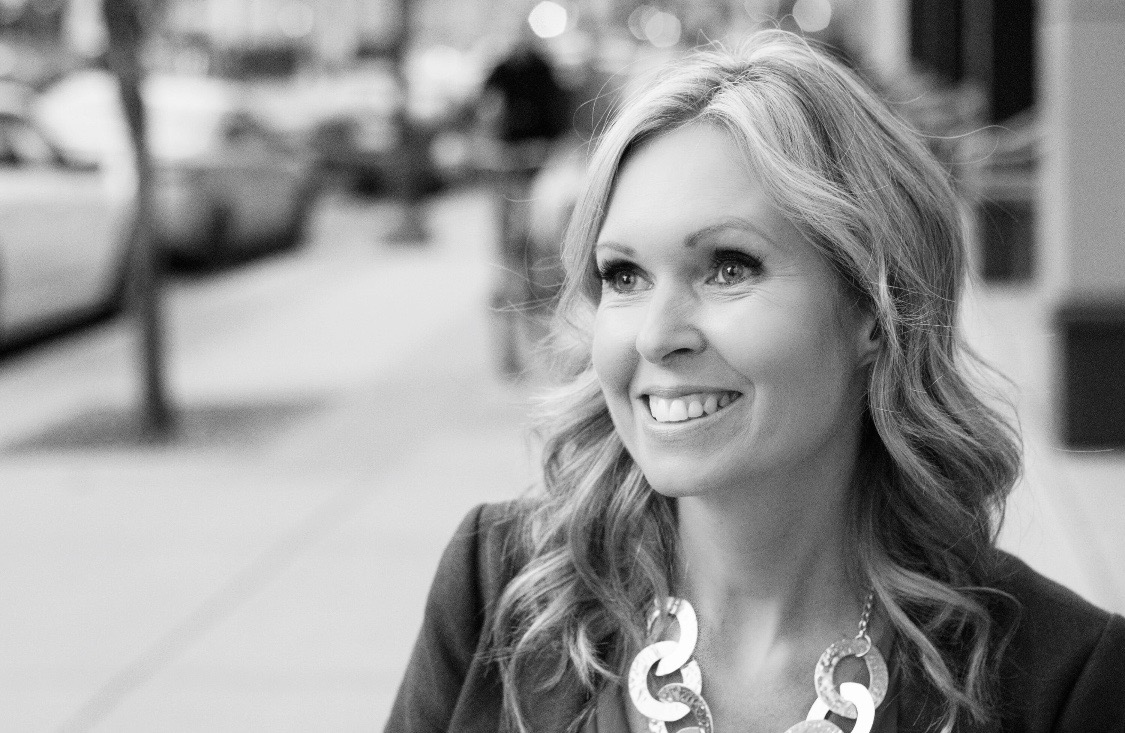 B.Ed, CCP, Master BHC, CSPC, Master LOA, CRCP
I empower women to rise up, choose YOU, love yourself, find your power and boost your self-esteem and confidence while overcoming your fear of judgment.
I became a Certified Life Coach when I realized that on my path to healing myself, I grew more self-aware, and this awareness allowed me to use my skills as a counsellor and teacher to help others! I was able to view my life's challenges as opportunities, despite my ongoing struggle with anxiety as a result of much trauma.
I was widowed at age 37, after 13 years of marriage, and this caused an anxiety I didn't know was possible, and it held me back from actually sharing my story for over 6 years - the story of what really went on behind closed doors in our marriage, in our family.
My fear of judgment from others was overwhelming, as was my struggle to overcome my low self-esteem and reframe my negative thoughts. I had to learn to love myself more… even something as simple as accepting a compliment was, and at times, still remains a challenge. I am mastering my journey, as I help you with yours. Being honest... there are still little bumps in the road once in a while, but they become fewer.
I thought that to be your Life Coach, I had to be perfect, despite my struggles. I had to overcome them in every way! But… no. My journey as a Coach has evolved into more than that, even I have grown.
"Admitting your weaknesses does not diminish your strengths: it shows your courage!"
– Erin Andrews
We all have a story… a journey… negative and positive, happiness and sorrow.
My experience with trauma, grief and loss does not begin, nor does it end with my husband's suicide in 2012. There have been other unimaginable struggles and losses along the way as well. But my struggles don't define me.
I embrace the journey, practice gratitude each and every day, and I address my own limiting beliefs with mindfulness, wellness practice, and personal/professional development, and self-care (this is something I'm still working on)… I am not going to claim to be perfect!
The struggle is real, ladies!
I am happy, very happy.
I have achieved balance and a fulfilling and authentic life. That is what my journey has evolved into.
That is what I will help you achieve! I have been there, I know the struggle, the strength required, the encouragement and empowerment required from someone who understands. I will be that for you!
Let's do this together! Let's be kick-ass women together!
Krista xo
Frequently Asked Questions
When does the course start and finish?
This is a completely self-paced online course based on an 8 week program - you decide when you start and when you finish.
How long do I have access to the course?
You will have lifetime access - is that long enough? After enrolling, you have unlimited access to this course for as long as you like - across any and all devices you own.
What if I am unhappy with the course?
We want you to be fulfilled and happy! If you are unsatisfied with your purchase, contact us in the first 10 days and we will provide a full refund.